Anuj Krishnan's Soldier Tribute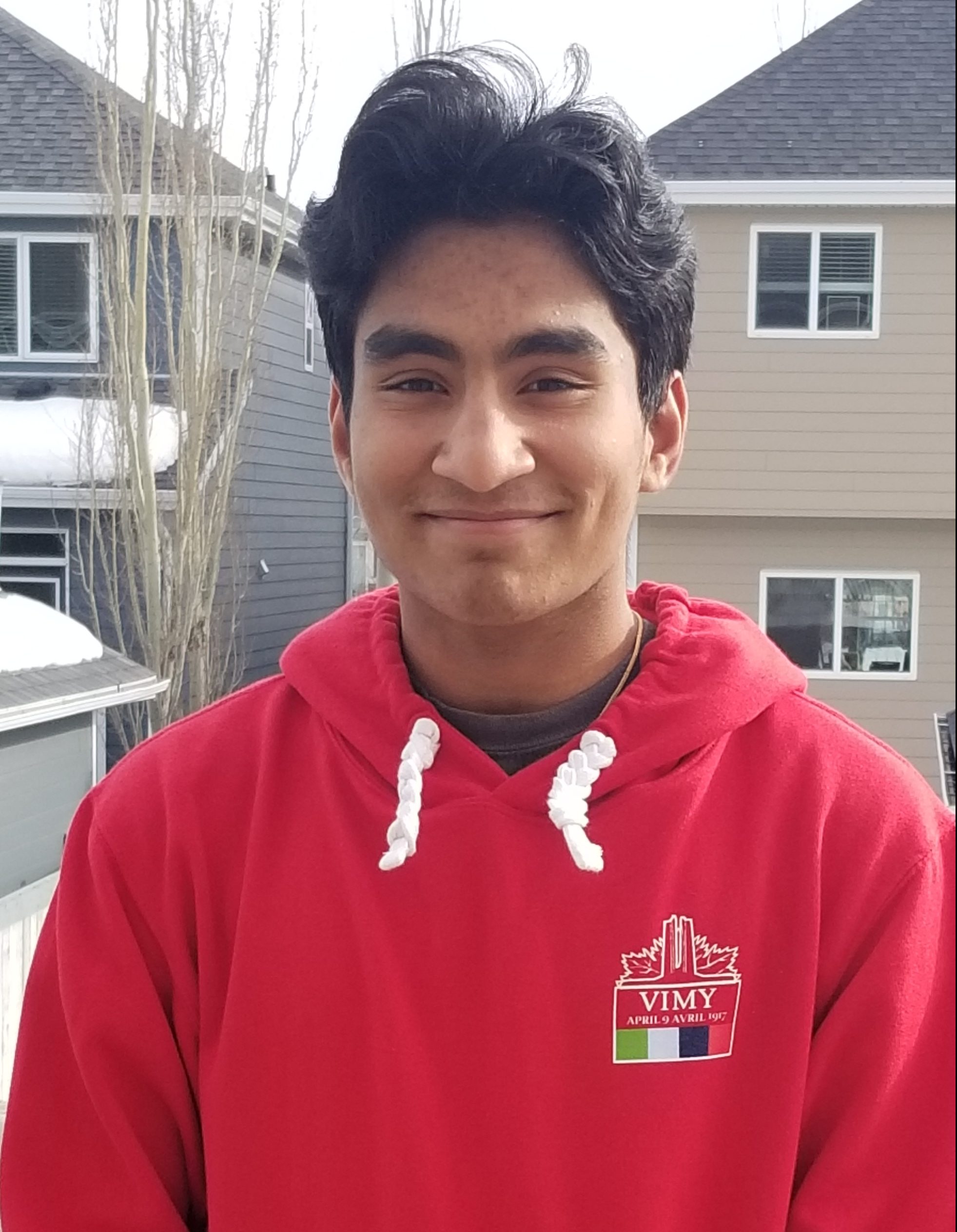 2020 Vimy Pilgrimage Award recipient Anuj Krishnan from Edmonton, AB, wrote the following tribute after researching the life of George Mason Lavell who died serving in the First World War.
When speaking of war, we often trivialize and generalize the experiences of those who served, clumping thousands if not millions of stories, circumstances, and dreams into one narrative. The danger in this is that we gloss over the individual. After all, wars are not just fought by nations, but more so through individuals, which means that we have a duty to honour their sacrifice, their story, and the circumstances that brought them to war. Crucial to this is to look beyond the service number to the actual name, for that will tell a story. 
George Mason Lavell even in the short time that he was alive had dreams, and goals. He had chosen to attend the University of Alberta, chosen to pursue a law degree, went to university mere minutes from his household- staying close to his family- yet throughout it all he was influenced by the military. 
While attending the U of A he enlisted with the 4th Universities Company and joined the war effort mere months before earning his law degree. 
In researching and learning about George Mason Lavell, I realized that above all else it was his background that led him to enlist. His father was British through and through but held roots in the Brittany region of France for which they gained the last name "Lavell". On his mother's side, she was part Irish, part Scottish. All in all, this reveals the strong ties, and patriotism Lavell must have felt for his motherland: Britain. 
His family had been situated in Eastern Ontario for all but four years of his life, and he must have grown a strong connection to his Anglophone roots so when the time came, Lavell was willing to drop all that he was about to achieve in Edmonton and defend his motherland. In this Lavell is similar to other Anglophones who decided to serve. They felt compelled to defend Britain because their families had only immigrated to Canada recently hence they felt more tied to Britain and more willing to lay down their life for their country. 
After his death, Lavell still carries a legacy, a legacy of hard work, patriotism, determination. A legacy that is still celebrated today with his posthumous admission into the Alberta Bar in 2018. A legacy that will not be forgotten, a name carved into the Canadian National Vimy Memorial. And that is the story, the life of George Mason Lavell, Service Number 475388.